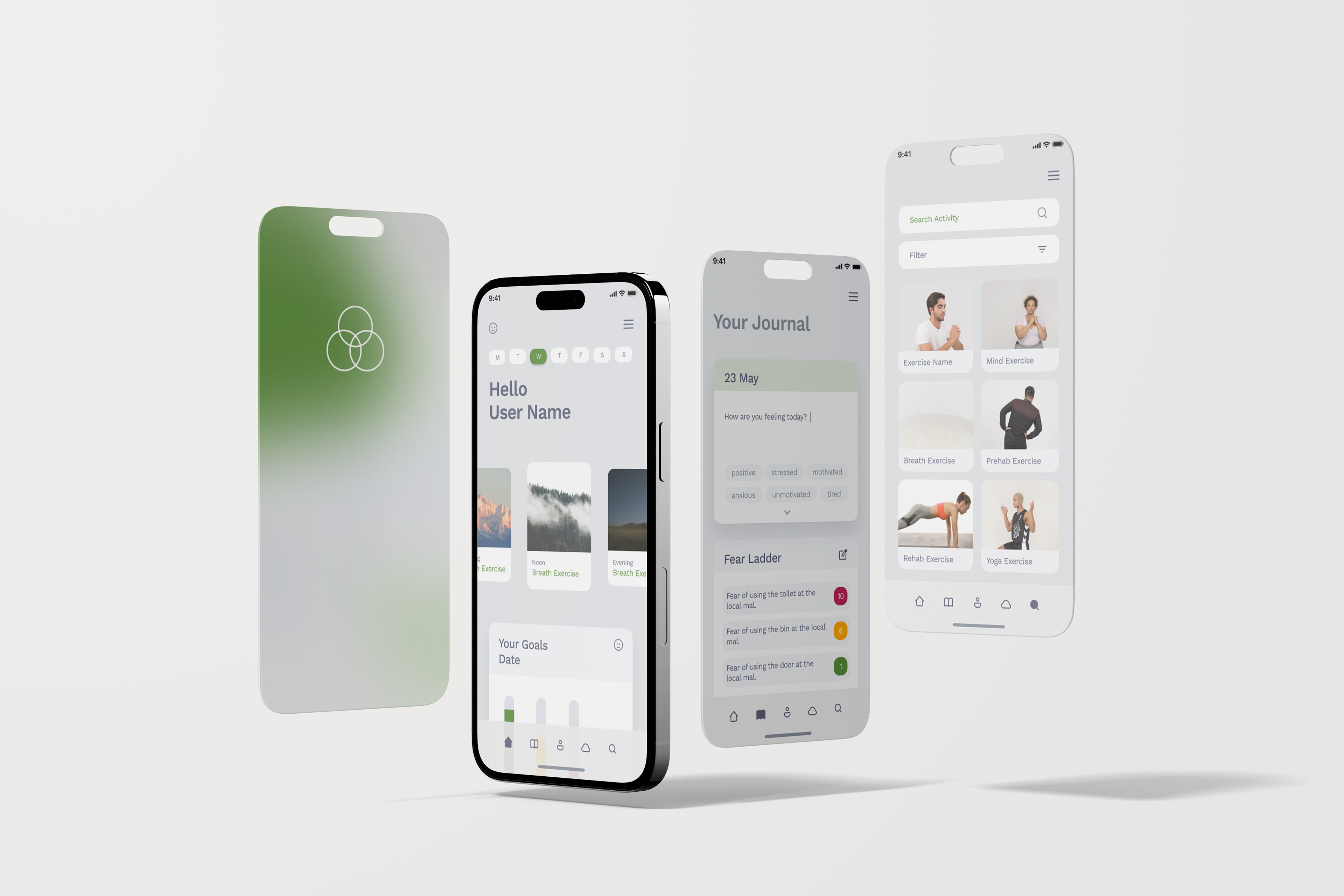 Cognitive Sports Therapy
's app is the result of an interdisciplinary collaborating between researchers, medical experts, programmers, and myself as the UX/UI design lead. Our objective was to develop an app that fosters mental and physical well-being in the workplace. CST is organized into Mind, Body, and Breath pages, offering personalized workout routines, breath exercises, and a mindfulness journal. CST's aim is to alleviate stress and enhance health in a work environment.
My work had a strong focus on designing for behaviour change, and I was particularly intrigued by the challenge of minimising barriers for our users to engage in healthy and sustainable habits.
The Problem and the Goal:
CST aims to motivate and guide people towards changing their habits, reducing stress at work. The key to achieving this was to truly empathize with the experience of the users interacting with our digital product in a stressful and sensory-overloaded physi- cal environment.
My goal as a UX/UI designer was to develop an accessible and intuitive user journey with a clear navigation structure, options for personalization, and multiple entry points as shortcuts to
the main app functions. A muted color palette and clear visual language help to reduce sensory overload, providing a calm and safe space for the user.